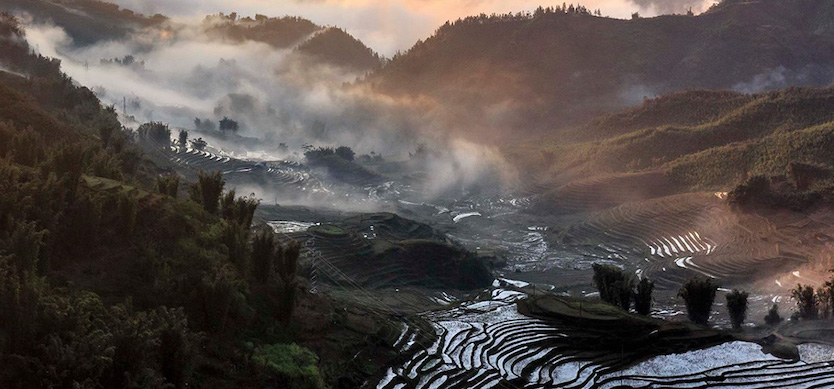 Vietnam is not only famous for its beautiful beaches, rich cuisine but also diverse cultural identities. If you are looking for a place to help you relieve the stresses of everyday life, then Vietnam will be your best bet.
That is why you should not skip this article.
The following 7 destinations will help you have more interesting views about life.
Mai Chau, Hoa Binh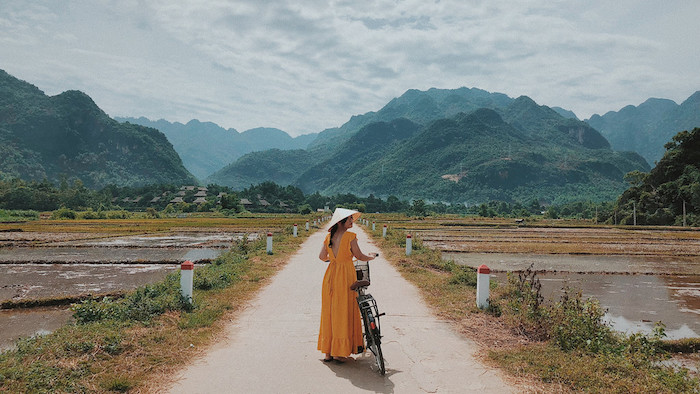 Mai Chau, Hoa Binh
This place is like the hidden "pearl" of the North. Mai Chau is just a small district but here, you will be immersed in the natural beauty, feel the peace and contemplate many other interesting things from the story of honest and rustic people.
If you don't want to just see the scenery, take a biking or trekking tour, or plant rice, have a meal with the farmers here, etc. Surely, after the trip, you will find life much more peaceful and interesting.
Sapa
Sapa is known as the "fog country" of the North of Vietnam, where converging natural beauty, diverse culture, and rich cuisine. Here, you can visit the buildings with unique architecture, take the cable car to the peak of Fansipan, trek through the forests to the ethnic villages, watch terraces, and enjoy the special flavors of local dishes.
Especially, if you come to Fansipan in the winter months, you can also see snow. Isn't that great?
Halong Bay, Quang Ninh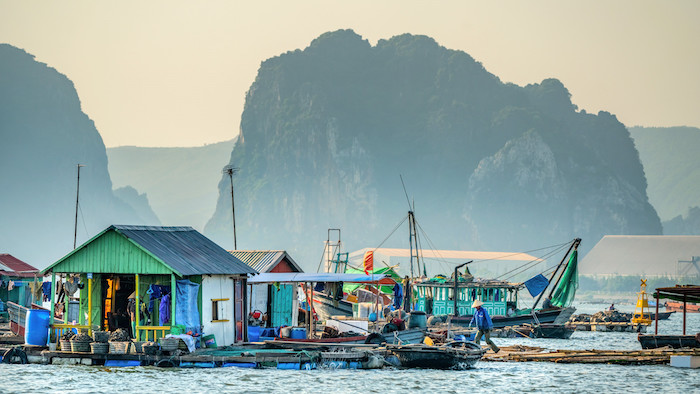 Fishing villages in Halong Bay
Halong Bay is considered one of Vietnam's tourist centers, which is only about four hours away from Hanoi capital. Coming to Halong, you can admire the turquoise beach, the undulating stone islands and immerse yourself in the city's vibrant nightlife.
Let's fancy the bay at sunset on the luxury Halong cruise. At night, you will enjoy a seafood barbecue party and interesting squid fishing. Or, lie on a lounge chair on the sundeck to feel the calm space between the sea with a can of beer.
An Giang
If you come to Vietnam during the Tet holiday, don't miss the trip to Tra Su melaleuca forest in An Giang, Mekong Delta. Floating along the canals to the melaleuca forest, you will enjoy the peaceful nature, poetic and rich flora and fauna.
Listen to the oars and birds singing in the middle of the river and trees, you will feel serene and fresh. Let's come here during the flood season to see the beauty of this place better.
Phu Quoc island, Kien Giang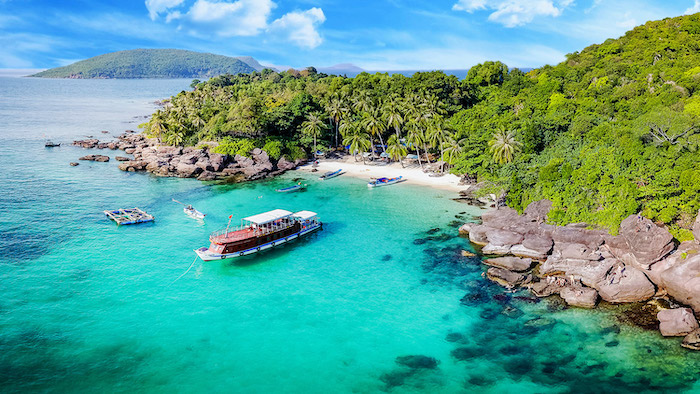 The beauty of Phu Quoc island
Phu Quoc is an island located in southern Vietnam, in the Gulf of Thailand. Therefore, this place is considered pristine but no less attractive.
Phu Quoc Island is known for its charming beauty and lush greenery. There are many beaches and coral reefs, Cay Dua prison, Phu Quoc national forest, and the picturesque Tranh stream, creating a spectacular natural picture here. Phu Quoc is a destination suitable for those who love to travel and want to experience nature.
Hue Citadel
Hue used to be the prosperous and largest capital in Vietnam for nearly four centuries. Although currently, this place is only relics, it still does not lose the golden beauty of the ancient time. Hue has been recognized by UNESCO as a World Cultural Heritage, is an ideal place for those who love to explore history.
One of the most popular attractions in this place is the Hue royal court music, which is a UNESCO World Intangible Monument. You can come to Hue to learn about the culture and see the whole old capital to feel the splendor and glory of the place.
Quy Nhon Wind Waist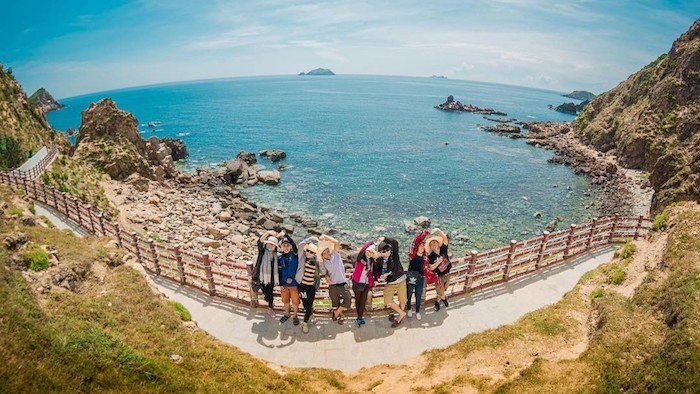 Wind Waist in Quy Nhon
Wind Waist in Quy Nhon is located in the South Central. The place is commented by many tourists as paradise. Coming here, you seem to be lost in the magical green world with exciting activities such as swimming, snorkeling, and enjoying fresh seafood. Quy Nhon is also home to beaches and the cliff of stone plates, allowing you to experience exciting adventures.
Quy Nhon used to be featured in the famous movie of Vietnam, making this place a craze for visitors. Tripping to Wind Waist, Quy Nhon will help you find peace in your soul.
If you need a place to relax or change your mood, these places in Vietnam will help you love life more. For a complete trip to Vietnam, feel free to contact us or visit our website to know more experience here. Don't hesitate to like and share the guide with others if you find it useful for you. Thank you.